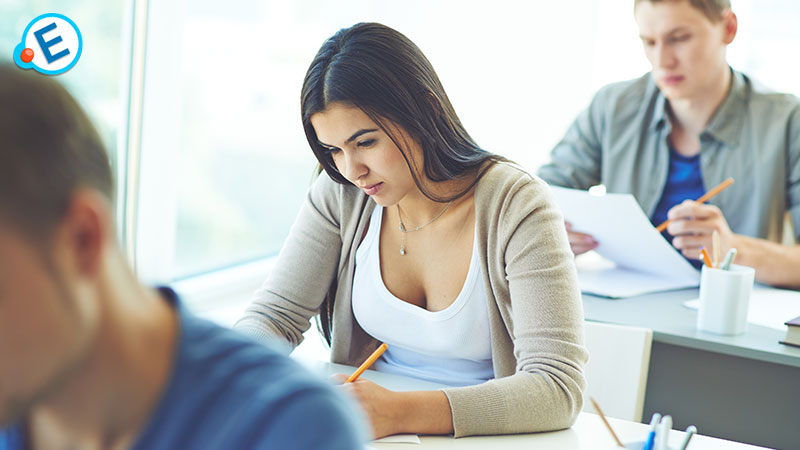 Every student knows that GPA can have a great influence on his or her future after college. That's why, everyone, including you, wants to succeed in passing all the tests. Nevertheless, there's always one class that is an obstacle. It's difficult, and the preparation process is even harder. You know, you can't handle it, and the thought of it is driving you crazy.
However, you can stop worrying! With the help of following tips, all your fears will vanish. Read them and passing difficult tests will become as easy as shelling peas.
Strive to Achieve Greater Results
If the course is hard, take more effort:
Do the coursework
Ask for additional tasks (if possible)and …
Stop Procrastinating!
Remember that in case of failure you will have to take the course one more time. And you certainly don't want to do this.
Start Preparing to Your Lectures
Think it's too much? However, it's more effective to read the material first and then listen to the explanation of your professor during the lecture. Your efforts will be appreciated! You never know when you'll need your professor's helping hand, and your full preparation can gain you an important support.
Take Notes All the Time
Take notes during the lecture and remember to write down all the comments and remarks your professor makes, because sometimes you may never find this information in books. What's more, try to expand your notes taken in the class with additional information during your preparation.
Use Various Sources to Prepare
Remember: one source of information will never get you an 'A'. The more information you possess on the subject, the better will be your knowledge and results. If the subject is difficult, you should be well-versed in it to succeed. You may use:
Articles
Research papers
Books
Even YouTube videos!
Practice Makes Perfect
Reading is good, but when you get enough information, start practicing it. Find and do some tests, maybe from previous years, they will provide you with a possible model of tasks you will be given at your exam.
College life will never be too easy. You'll have different tasks and challenges, but if you work hard and try to do your best, use all the possibilities to become a better student you will succeed!